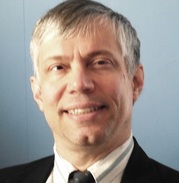 Robert Gotcher, PhD
Teaches: Literature, Theology, Logic
Watch more Instructor Videos on our Youtube playlist!
Testimonials from Students  
"Very engaging, interactive sessions"
Student: "Dr. Gotcher and the other students had lots of great insights and perspectives on the stories. This class was about 95% discussion. This made for very engaging, interactive sessions that made me really think about what we were reading."
"An amazing time in this class"
Student: "You are all doing an excellent job! I had an amazing time in this class, my classmates were all really cool, Dr. Gotcher kept us all on track and helped us with our homework, and the hosts were helpful and kind. One more thing. The last homework assignment was to write our own Fairy Story. I had the most fun on that assignment than any other that I have ever had, and now, thanks to Homeschool Connections and Dr. Robert Gotcher, I want to write fiction, if not for an actual job than for a hobby. God bless you all!"
"I used all of the tips you suggested and scored a 30/30 on the test"
Student: "Professor Gotcher, thank you so much for including this 45 minute essay in the course. I just went to orientation at Siena Heights and took a writing assessment test. I used all of the tips you suggested and scored a 30/30 on the 'test.' This means that I qualified to begin Writing II as a freshman this fall. Thank you so much!"