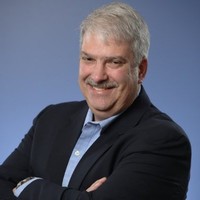 Dan Goddu
Teaches: Computer Science
Watch more Instructor Videos on our Youtube playlist!
About Dan Goddu
Dan Goddu has been blessed to have had a successful software engineering career before retiring in April, 2021. He has successfully held various positions throughout his career as a software quality assurance manager and auditor, a software developer, and a manufacturing test manager. His last full-time job was an IT specialist for a Catholic internet television studio as a network system administrator which included supporting the video production team, the control room, and end-users.

For over 25 years, he served the youth of New Hampshire as a former volunteer director of youth ministries at St. Christopher Parish, Nashua, NH, as a part-time youth ministry coordinator at St. Kathryn Parish in Hudson, NH, and as a volunteer retreat leader for Infant Jesus Parish in Nashua, NH. He most recently established the Forgotten Coast Catholic Alliance, a lay group that helps Catholics connect, increase their faith, and develop and take action to resist and reverse the confusion, error, and heresy, that has infiltrated our Church and our culture. He is dedicated to his salvation (mine, my family, and others), he is 100% faithful to the Magisterium, and he is at the service of the Holy Father, the Vicar of Christ.
He is a graduate of Merrimack College in North Andover, MA where he received a Bachelor's of Science in Computer Science. He holds a Lean Six Sigma Black Belt Certification. He also has a Certification in Youth Ministries from the Diocese of Manchester, NH. He is married to his wife Joan of 35 years. They have three children and two grandchildren and they reside in the Florida Panhandle.
hidden
See Courses
Introduction to Computer Science