Personalized Homeschool Coaching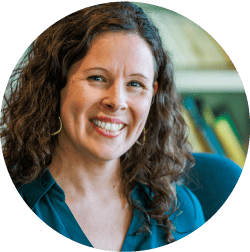 Are you longing for more peace and confidence on this homeschooling journey?
Bloom Homeschool Consulting can help! We offer both one-on-one and group coaching options to help you bloom as a homeschooling family.
How can Jenny help you?
Jenny specializes in helping families identify and implement the materials, schedules, and habits which honor each family's unique needs through her consulting services. Bloom Consulting is one type of support offered through her online ministry, Heart of a Mother, which helps families reflect on all aspects of homeschooling through the lens of our incredible Catholic faith, equipping and encouraging families to embrace their God-given responsibility as primary educators of their children.
You can find Jenny's varied consulting options, which are affordable, personalized, and flexible to meet the unique needs of any family, at
www.bloomhomeschooling.com
Who is Jenny Bales?
Jenny Bales has been homeschooling for more than 16 years and helping other moms navigate homeschooling for over 10 years. She has graduated her oldest two children after homeschooling them K-12 and continues to homeschool her two younger boys using an eclectic approach. Her overall homeschooling philosophy is "whatever works," and she loves sharing her extensive research and experience with a variety of curricula, programs, and options, including Homeschool Connections online classes.

Testimonials from Parents 
Have questions...get answers
With all the homeschool materials and resources available, reaching out for help from an experienced homeschooling parent has been the most encouraging by far. A personal, charitable, consult will help to foster a renewed zeal and confidence in your decision to homeschool with clear actionable advice as you move forward. ~ Virginia L.
Wealth of experience
It was so nice to have some HS advice that was geared directly at what we are doing and using! Very personal! ~ Nikki W.
Outside-the-box solutions
Jenny has a beautiful way of drawing out what's most important to you as a homeschooler and as a mother and woman. She is also very calming and helped allay many of my fears/worries/doubts. ~ Brittany M.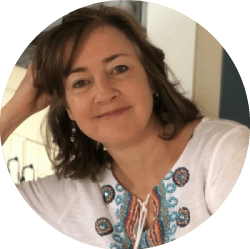 Struggling with homeschooling?
Let Susie Lloyd help.
With more than 27 years of homeschooling behind her, she knows what it's like to struggle.
Her rates start low and get even lower the more time you need.
Phone or video calls available. You decide.
Let Susie help you get on track, stay on track, and find your peace again.
What will we talk about in Susie's consulting sessions?
Your questions. Your issues. Your goals. What to do. And how to match your methods to sustain progress.
Who is Susie Lloyd?
Susie Lloyd has homeschooled for over 27 years. This is proof for the existence of God.
She is married, a mom of seven, and a grandma of 12 – so far. It keeps changing. ☺
Her books and articles, and conference talks show you that you don't have to be perfect to succeed at homeschooling.
She believes that parents care more than anyone else about their kids' education because they a) love them and b) hope they move out by the time they are 35. This is why she has always mentored new and struggling homeschoolers.
She is a long time supporter of Homeschool Connections and is happy to share her wealth of experience with the HSC community!
Testimonials from Parents
Outside-the-box solutions
"Susie definitely thinks outside the box, and offered me two solutions that I hadn't thought of. I so appreciate her insightful analysis and problem solving abilities! Her many years of experience homeschooling, her practical approach, and common sense are such invaluable assets. I highly recommend her as a homeschooling consultant!" — Mary Jo Klein, PhD
Wealth of experience
 "Susie is warm, funny and has a wealth of experience!" Mary Ellen Barrett
Have questions...get answers
Parent: "I now have a game plan to guide my oldest son through finishing up his high school credits; SAT test preparation and applying to colleges. So whatever your "Am I leaving something out?!!" dilemma is — Susie Lloyd's got answers." Sarah Johnson