Get an Accountability Mentor
hidden
Why you might need this program
Does your student:
Struggle to stay on task?
Struggle with staying organized?
Have a hard time completing coursework (consistently struggles to finish work on time)?
Turn work in that's incomplete (doesn't finish assignments)?
Lose motivation and doesn't seem to enjoy learning?
Do you simply want (and need) someone to help motivate your teen to be independent and get the most out of homeschooling?
Parents, let us help you with the heavy lifting in motivating your teen to keep on task, follow a planner, and get the most out of your homeschool lessons.
Homeschool Connections partners with Tammy Parker and Pine Meadows Academy's  Accountability Mentoring Program.

This is a unique program that will benefit your student and your homeschool through:
increased focus and commitment to academics;
enhanced organizational skills;
stronger work ethic;
enhanced discipline.
This could be the answer you're looking for!
What your student gets
The Accountability Mentoring Program can help your student: 
Increase focus 
Get organized – and use those solid organizational skills across all subjects
Develop a stronger, life-encompassing work ethic across all subjects
Learn how to increase self-discipline
And own a personal commitment to academics and learning success.
Specific skills are learned, so your student becomes:
organized
thorough
on time
responsible
independent, and
successful in academics
Each skill is taught, learned, and practiced through time with your teen's Accountability Mentor – so learning is successful right now – and your teen keeps success skills strong for life.
What is it like to have an Accountability Mentor?
Through time with your personal Accountability Mentor, your teen gets the exact skills needed to move forward with his or her educational and life goals.
Your Mentor meets weekly with your student for 30-45 minutes. During that time together, your teen is kept on track with skills development and encouragement, for timely completion of each and every assigned schooling task. All subjects are tracked, and your student learns how to effectively organize his or her assignments, along with personal training on how to effectively use a planner and checklist system for increased academic success.
Parents may also meet periodically with the Mentor for a portion of the meeting, usually 10-15 minutes for a review of exactly what skills your teen is learning and how he or she is performing – with a full update on your student's progress, challenges, and accomplishments. You also get to follow up with any concerns and ask any questions. With strong communication between the parent and Mentor, your teen's team-support approach allows you to step back and give your teen the tools to be a responsive, responsible learner.
Tammy Parker's Pine Meadows Academy Accountability Mentoring Program
The side-by-side help your teen needs to become independent, organized, and successful.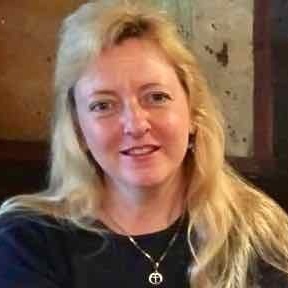 About Tammy Parker
Tammy Parker has a bachelor's degree from Michigan State University in Financial Administration and has served as a financial advisor and mentor/teacher/tutor for over 30 years. She continues to be enthusiastically involved with all ages: pre-K to adult, and every age/grade in between.
hidden
About Tammy Parker
Tammy founded and continues to operate Pine Meadows Academy that offers on-site educational classes, as well as on-site and online tutoring and accountability mentoring. She has taught a large variety of core subjects and electives through her business and homeschooling her own six children, as well as leading and participating in various co-ops and homeschool groups.
Helping create Caring Christian Parents, she lead this vibrant scouting group that facilitated activities for boys and girls from birth through high school. Later, Tammy founded and coached Creative Science Investigators, which was a successful Science Olympiad team for over a decade. During this time, she served as the producer and advisor for the production of two feature-length films shown at a local cinema.
Earlier in her career, she found much joy when she taught pre-school art for a local township's art program. She also owned and operated a daycare with daily pre-school educational activities.  Tammy enjoys using a variety of teaching styles and taught/lead Montessori and regular style church school and CCD classes.
Prior to teaching, Tammy was licensed in securities and insurance and worked as a financial planner, bookkeeper, and assistant chief financial officer. She still serves as a bookkeeper and financial advisor for several individuals and companies.
Testimonials from Parents
"A life changer for my teen son
Parent: "Tammy Parker's accountability mentoring was a life changer for my teen son. We use a combination of local co-op classes, mom-led activities, and HomeschoolConnections.com online courses.
When my son was a sophomore, he had a desire to be more independent and self directed in his learning. However, he didn't have the skills in his toolbox to be successful academically on his own and ended up so far behind in his studies it looked like he would not graduate on time. I hired Tammy to keep my son accountable at the beginning of his junior year.
First, Tammy helped my son create a detailed timeline that would have him graduate on time. Then she taught him how to better use his planner to complete the timeline. I loved that Tammy not only met with my son weekly, but also met with me (yes, I needed to be held accountable too!).
The fruits of those weekly meetings are a young man who is better able to prioritize work & play, who has more free time because he is more disciplined in following his plan, and who is more thoughtful about the important things in his life. I'm happy to report that my son graduated from high school on time with honors.
Most importantly, he now has the skills to be successful in his adult life."
  ~ Maureen W., Michigan
"He is meeting with a professional coach
Parent: "We started with Pine Meadows Academy about 8 weeks ago, and it has allowed me (mom, head of school) to release some of the more challenging tasks with my HS student.  
Now, he is meeting with a professional coach who is guiding him on the path to self-management and organization.  It's also an opportunity for him to learn how to be responsive to a supervisor 1:1 that is not mom. Mrs. Parker has a very positive, growth-over-time approach that is perfect for learning and cementing habits.
I would recommend this for any parent/teacher who needs a new set of eyes on the situation, anyone who is looking to move guidance to another reliable Catholic professional, and for any parent who sees a real need for a systems-based approach for a teen.  
Success is not an overnight thing, but it happens when we keep taking steps in the right direction."
  ~ Mrs. H., Central Texas
"You have been the biggest part of fostering... the self-discipline, forward-thinking, goal setting, and ability to navigate problems
Parent: "I wanted to take a moment and just thank you for all you've done and accomplished through Pine Meadows Academy with and for our children! 
"This is especially apparent as things have changed recently this year and your ability to adapt quickly and still offer a full time solution for mentoring and accountability.  It has been wonderful working with you!
"Our children continue to grow and flourish as students in your mentorship program.  My son, John, as a recent graduate and now into his first year in college told me that one of the things that has helped him excel was how he learned to set goals and incorporate that into his schedule and planner.  He said a lot of students don't use a planner and he finds this keeps him focused and successful. 
"The use of a planner and the skills you continue to teach in goal setting and helping students keep themselves accountable are such a wonderful tool that many students lack today.  By the way, John is working on his finals week next week and he will finish the year strong with all A's at Cornerstone University.  I'm so very thankful that PMA gave him the tools to succeed, keep himself accountable, and be prepared for the world on his own.
 
"Our 2 girls continue to learn and grow at PMA as well.  Another thing in particular that really stands out is how you are there for our children and teach them to work through problems and think for themselves.  So much teaching we do is not just arriving at an answer but fostering and building the skills so they can do it on their own when we are not there.  Thank you for being such an important part of that process with us!
 
"Since entering the mentorship program full time, and since our jobs keep us working during the day, you have been the biggest part of fostering not only their academic growth but also developing the self-discipline, forward-thinking, goal setting, and ability to navigate problems with the principles you teach.  You are truly a blessing and obviously have a gift for loving and growing children!
 
"Words cannot express how very grateful we are to have you in our and their lives!"
~ Jenn L., Michigan