Five Books for a Holy Advent
Catholic Advent Booklist for Parents
One of the unfortunate side effects of the commercialization of Christmas is that the Christmas holiday has expanded to engulf the entire months of November and December. Christmas advertisements begin shortly after Halloween and Christmas music begins pumping through the speakers at the stores the day after Thanksgiving. The entire latter autumn is treated as a marketing frenzy for Christmas morning.
Sadly, this obscures the beautiful liturgical season of Advent, which is a period of preparation for Christmastide. It is difficult to enter into the patient expectation of Advent when the world wants us hyper focused on Christmas consumption. It is thus especially important for Catholics to have access to wholesome Advent resources to aid us in preparing our souls for the coming of the Lord. In this article, I am going to recommend five Advent books to help reconnect with the Church's vision for this lovely season.

Note: This is a booklist for parents. If you'd like to also explore books for your children please see our post: Advent and Christmas Read Alouds for the Whole Family.
Now, for your Advent reading list…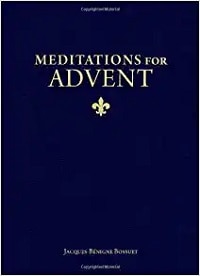 Meditations for Advent by Bishop Jacques Bossuet (Sophia Institute Press, 2012). Jacques Bossuet (1627-1704) was a French bishop and theologian famous for his eloquent sermons and writings. Many consider Bossuet to be one of history's greatest orators, and certainly among the greatest ever produced by France. To read the writings of Bishop Bossuet is a sheer delight. In Sophia Institute Press's reprint of his classic sermons on Advent, you can prepare for Christmas with one of the Church's greatest preachers.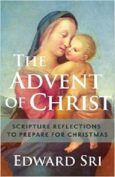 The Advent of Christ: Scripture Reflections to Prepare for Christmas by Edward Sri (Franciscan Media, 2013). In this book, popular speaker & theologian Edward Sri approaches the events leading up to the birth of Christ from the perspective of a first century Jew awaiting the coming of the Messiah. This allows us to look at the familiar stories of the Bible with fresh eyes, entering into the spirit of expectation that characterized the Old Testament and coming to appreciate the truly radical nature of the Incarnation.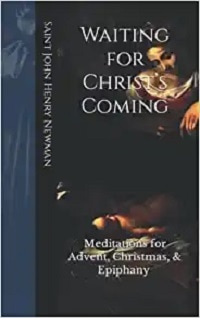 Waiting for Christ: Meditations for Advent and Christmas by St. John Henry Newman (Augustine Institute, 2018). St. John Henry Newman has long been a source of inspiration to Catholics for his spiritual insights and eloquent manner of expressing the deep truths of the faith. The Augustine Institute's Waiting for Christ is a compilation of Newman's sermons taking you through Advent, Christmas, and Epiphany. Though the book is not exclusively dedicated to Advent, the theme of "waiting for Christ" is appropriate for all three liturgical seasons.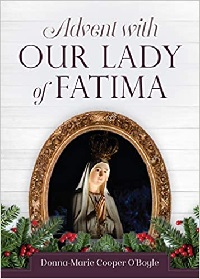 Advent with Our Lady of Fatima by Donna-Marie Cooper O'Boyle (Sophia Institute Press, 2018). Donna-Marie Cooper O'Boyle is best known as the host EWTN's "Everyday Blessings for Catholic Moms" and "Catholic Mom's Café" and "Feeding Your Family's Soul." In this book, Advent with Our Lady of Fatima, the preparation of Advent is skillfully woven together with the spirituality of Fatima. It incorporates meditations from John Paul II, Mother Teresa, and the late Fr. Andrew Apostoli. It is a very unique book that weaves together several important ideas into a cohesive whole that inculcates a spirit of joyful expectation.
Advent and Christmas with Fulton Sheen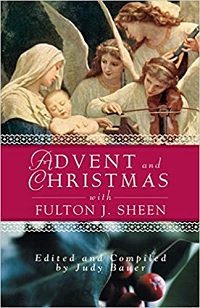 edited by Judy Bauer (Ligouri Publications, 2001). Why not spend your Advent preparing with America's greatest Catholic communicator of the 20th century? This book begins with the first day of Advent and offers daily meditations up through the Feast of the Baptism of the Lord. Each reflection is chock full of Bl. Fulton Sheen's characteristic wit and insight that will leave you with a renewed appreciation for this holy season.
What other great Advent resources should be on this list? If you know of any, leave them in the comments! And may you have a blessed and joyful Advent in the expectation of Christ our Lord.
NOTE" This article includes affiliate links.